AO-2023 series (Part I) MH129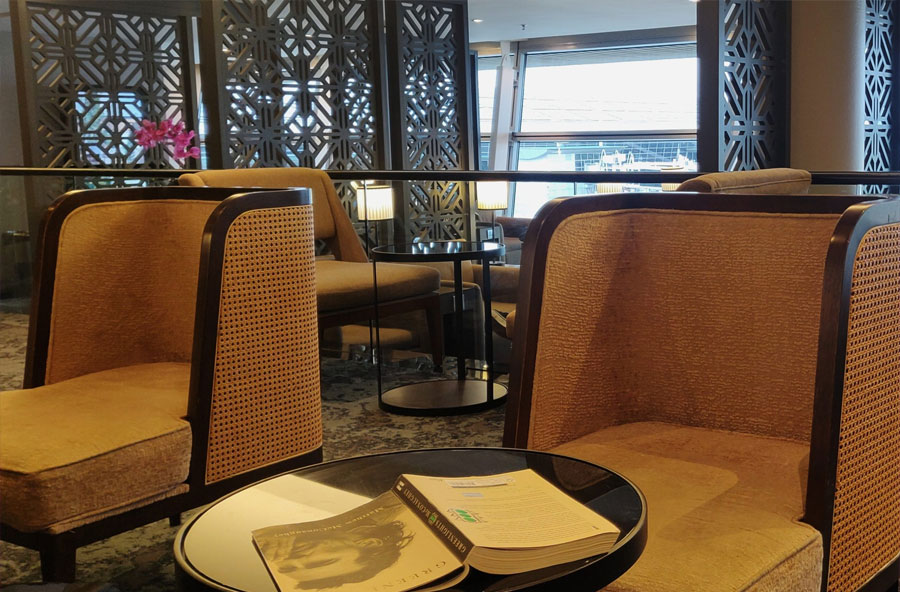 In 2014 the world was stunned by two back-to-back horrific accidents involving Malaysia airlines – one flight disappeared into thin air and a few months later another was shot down by a wayward Russian missile.
I should have paid attention to this fact before confirming my flight schedule with my travel agent. But memory is short and nine years is a long time. As I stood in line at KL airport I cursed myself for my folly in forgetting history. The start of the Australian Open tennis experience seemed anything but promising.
We had arrived at KL airport a few hours earlier from Hyderabad. My connecting flight to Melbourne which was scheduled to depart in the morning was now rescheduled to 19.00, a delay of 9 hours. I had travelled overnight and the tight confines of the Boeing 737 had prevented me from getting any sleep. All I needed was a place to relax before catching the eight and half hour flight to Melbourne.
There was no clarity about what we were supposed to do though I was hopeful that something would be arranged for transit passengers to get a bit of rest.   Long lines were waiting patiently for someone to explain the subsequent course of events.  A large group of noisy Aussie girls ahead of me got tired of standing and unabashedly squatted on the floor even as they continued their chatter.   I smiled at them, side-stepped and got ahead in the line. They did not object. An hour later when I reached the counter I saw that two airline staff was desperately attempting to pacify 200-odd passengers, some of whom were getting quite restless with the inept handling of the situation.  I tried to explain to the lady that all I needed was a bed to sleep in for a couple of hours but either she did not understand or did not care. She told us to go have lunch and gave us lunch coupons worth 20 Ringgit.  To me, it appeared a tactic to clear the crowd. Some passengers were given the option to take a coach outside the airport to a nearby hotel. She asked me if I wanted the same but being aware of the risks of going out without a valid visa I declined and repeated my request for a place in the airport lounge. She said it was full and to check back after lunch.
We had lunch paying twice the amount of the coupons worth and when I returned there was just one lady at the counter. She still refused to provide us with any lounge accommodation insisting it was full. By this time many Indian passengers including some with families and children who had been asked to proceed through immigration to hotels outside the airport were now coming back since they had not been allowed to exit without a visa. Some of them were begging to be given a place where their children could rest but the lady was unmoved.
My persistence paid off and finally, at around 4 pm, I was given a coupon for the Malaysian Airlines airport lounge. It was mostly empty and I found a sofa easily. At the other end, I saw badminton world champion, Carolina Marin and after exchanging some pleasantries with her I settled down; but sleep eluded me.
We arrived in Melbourne the next morning and lost no time in making our way to Melbourne Park just in time to see Sania Mirza lose in the women's doubles. I was in no shape to stick around for any more tennis that day; I had barely slept 2 hours in the past 3 days – courtesy of Malaysia Airlines.
I wrote an email to the authorities at Malaysia Airlines asking them:
When it might have been known in advance that the flight would be delayed why couldn't proper arrangements have been made for such a contingency rather than the scramble at the last minute?
When it is common knowledge that immigration would not allow Indian passengers to get out of the airport without a visa why were they made to go through the process of getting out of the airport, only to return?
When Malaysia Airlines had a lounge in the airport that was half empty, why was accommodation refused in this lounge? Were you trying to keep it reserved for non-Indian passengers?
I am still awaiting an answer.
________________________________________________________________
AO-2023 will be continued in (Part II) Rod Laver Arena
For more graphics follow https://www.instagram.com/umanathnayak/
Follow @umanathnayak04 on Twitter