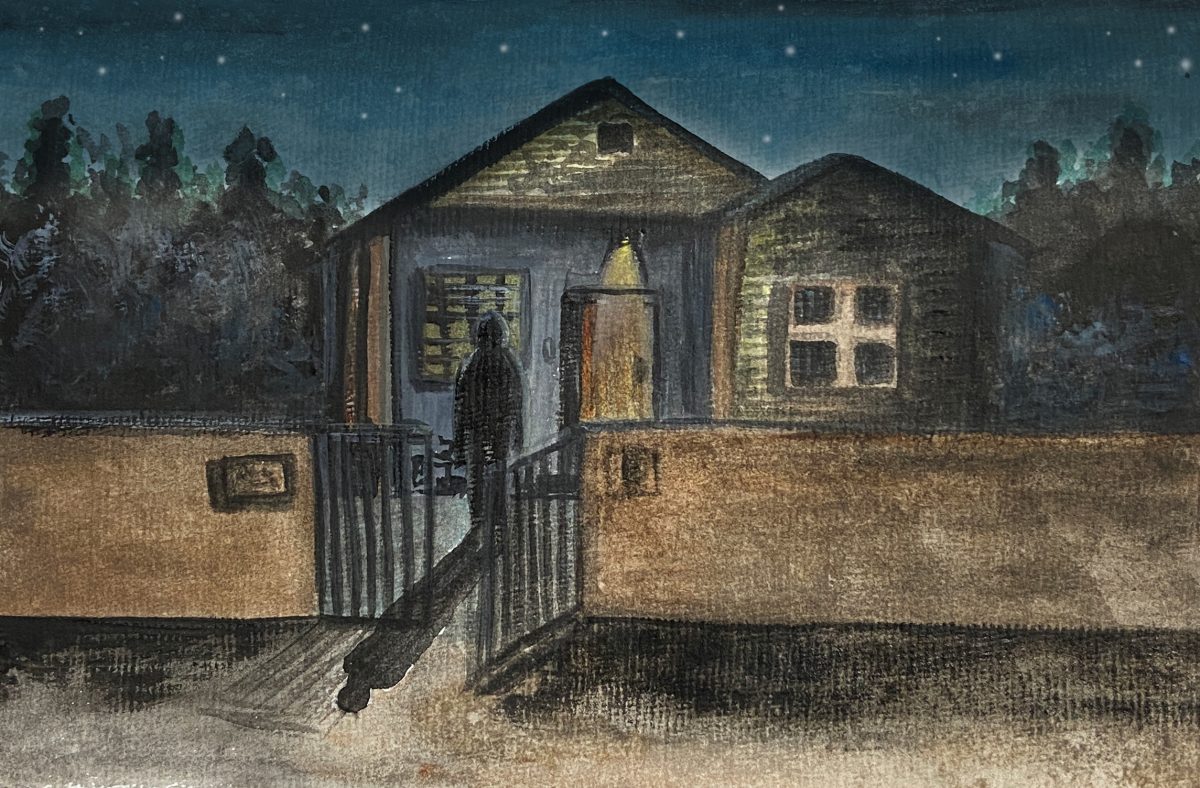 Spring 2023, Santa Clara (California)

It was 11 pm… and she had not returned from work.
Restless, he stood outside the house in the dark for a long time hoping to catch headlights from her approaching car. Finally, when the cold got unbearable he came into the house and ate his dinner alone.   Lonely and scared he started to imagine the worst. She had fed her mobile and hospital numbers into the landline phone installed for his sake and all he had to do was punch in the shortcodes to reach her. But in his panic, he just could not remember the codes.
She had been delayed in the past, but never this late.  And always made it a point to call and inform him in advance when that happened. He began to pace around the living room trying to remember which numbers to press, ultimately dialing every digit on the phone one by one.  Initially, he dialed the single digits and then the double.  But he forgot that for the call to go through he also had to press the # button. 
When she finally arrived he was bent double on the dining table sobbing quietly. She rushed to his side and comforted him; apologizing profusely. 
'An epidemic of viral gastro-enteritis hit us like a storm. Twenty school children and all in a critical state. There was just no time.'
But he was inconsolable. 
'Like Meera, I thought you too had left me,' he said between sobs. 
'Where will I go? This is my house and I have nowhere else to go.'
'Please do not abandon me. If you wish me to go away, please tell me and I will not bother you anymore.'
 'I can never do that. I have promised you that I will be there with you as long as you need me and I will be there.'  
She held him and rocked him from side to side, caressing his face and wiping his tears. Gradually he settled down. She sat next to him holding his hand and after a while gently asked him,
'It is late; do you want to go to sleep?'
He looked at her, pleading.
'Will you please let me sleep in your bedroom tonight? I am scared to be alone.'
'Of course.'
He got up and like a small child walked over to his bedroom, collected his pillow and blanket, and went into her bedroom.
An hour later after she had finished dinner and household chores when she went to her bedroom she saw him curled up on the side of the bed snoring softly. The lights were on and his blanket was on the ground. She smiled, picked up his blanket, and covered him. 
She then put off the lights and in the dark changed into her nightgown.*
Next: The Waltz
CLICK HERE TO RECEIVE FUTURE BLOGS
---
*Excerpt from A Final Waltz (click for prologue)
To read the previous post Click here
Follow @umanathnayak04 on Twitter
Artwork courtesy:  yellow_kettle_illustrations