The Audacity of Character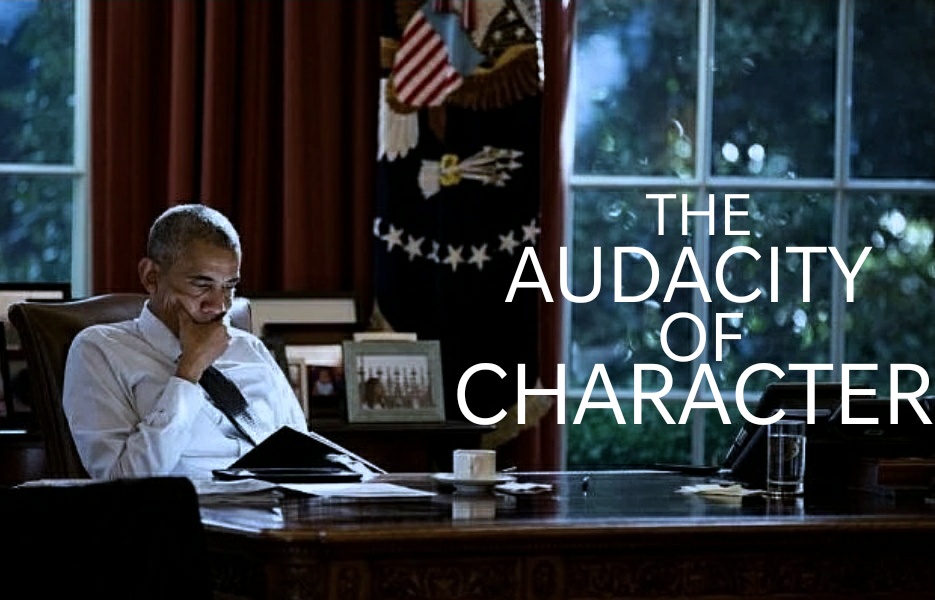 Many recent American Presidents have been branded blemished and unscrupulous. Barack Obama was rather an exception…
Watching his recent interview with Oprah in connection with the launch of his book 'A Promised land' what comes powerfully across is the unflinching loyalty he has to his country, his reverence for the post he held and the work-life balance that he managed to strike between the job as the President of the United States and his personal and family life. The family here is a wife who had her aspirations and choices, and had reluctantly agreed to support him in his grandiose plans to become the first black President of the United States; and two teenage girls, managing whom could have been a handful for even someone with a regular 9-5 job.
At some point in the interview, doubt creeps in your mind whether what you are seeing and hearing is true… is this chap really what he comes across or is his close friend Oprah stage-managing it to help make his book a best-seller!
When asked to list the 5 things that he thought provided the President of the U.S. with bragging rights, on top of his list wasn't Air Force 1 or even the briefcase with the nuclear attack launch codes that always travelled with him – but the awe of sitting in the desk at the Oval office surrounded by the legacy and the ghosts of past presidents while contemplating decisions befitting the office every day. When things got overwhelming he would just try and remind himself that it was a job like any other and that he was committed to perform it to the best of his ability. Compare this with the actions of another President whose idea of an awesome time in the Oval office resulted in impeachment.
I am reminded of an adage I had often heard in my school days: When wealth is lost, nothing is lost; when health is lost, something is lost; when character is lost, all is lost.
He may not have been the best President of his country (to the best of his ability still wasn't good enough), but as a person he never once allowed his character to wander.
Signing The Affordable Care Act into law  – a lasting legacy impacting millions of poor people,  was more momentous to him than capturing Osama Bin Laden, which he considered was a populist mission bearing sentimental and emotional connect to the American people.
At the end of the interview, I wondered which of the three a person should strive for in life: Career and success, health and happiness or character and integrity. Often we are reminded that these three may be mutually exclusive.  To become successful you might have to bend the rules, to push forward in a stressful career you have to tolerate stomach ulcers, nervous breakdowns; and money does not necessarily convert into happiness.
Obama managed all three!
You could be cynical and say, 'he wasn't the best President, was he?' but I would measure his success by reminding you that he was the first black President of a racially divided United States.
CLICK HERE TO RECEIVE FUTURE BLOGS