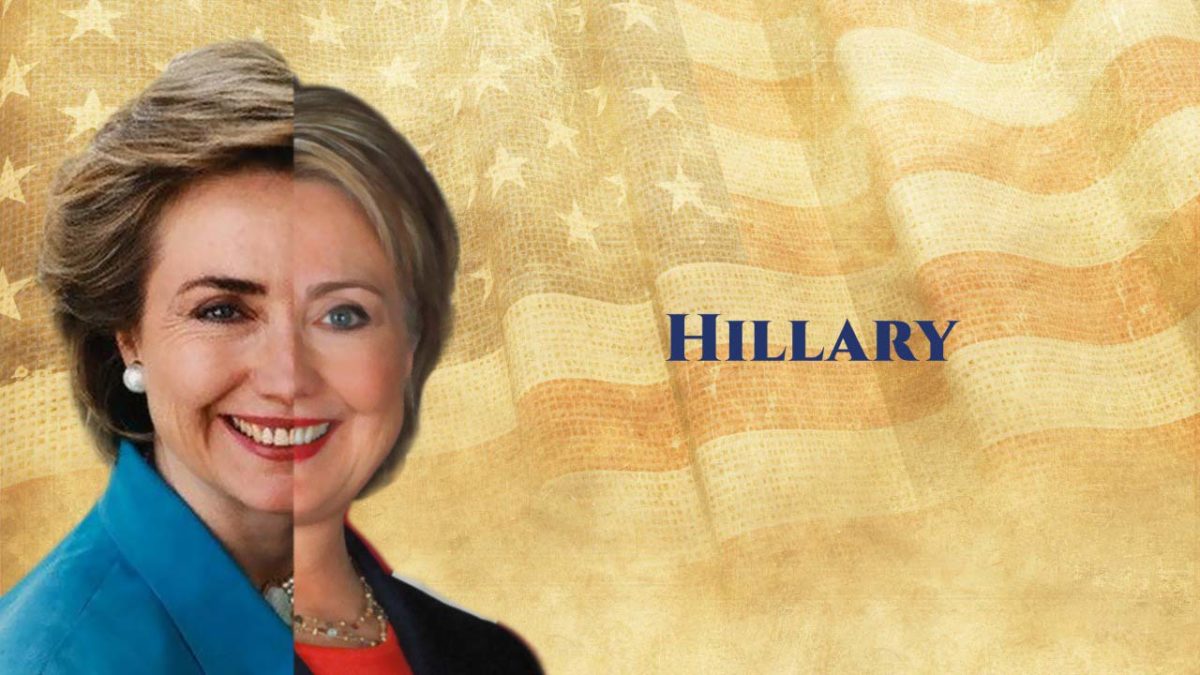 The drama and uncertainty that followed the recent U.S. Presidency elections could easily have been avoided if only the American voters had the foresight to choose Hillary instead of Trump in the last elections – in other words, perseverance over personality.
In the documentary 'Hillary', currently streaming in India on SonyLIV, the negative depiction of her personality sadly overwhelms the viewer. You are repeatedly reminded how pushy, domineering, unpopular and hated she was. Only towards the end of the series, reluctantly, is credit given to her for spearheading the movement that opened the space for women to finally claim their rightful place in American politics and paving the way for the likes of Kamala Harris to be unapologetic contenders for the possible future title of POTUS. Hillary is referred to as 'The tip of the spear'– an apt analogy considering how sharp and piercing she was.
The series should have been more recognizing of her talents, hard work and the challenges she faced – both personal and professional – something that might have overwhelmed a lesser lady.  Instead, it delves more into her losses and the reasons behind them.  First the Democratic nomination to Barack Obama, then the shocking defeat to Trump;  if she was right or wrong to stick with her wayward husband and whether being Mrs Clinton made her path easier. That she rose from nothing to become the first woman contender to vie for the position of the most powerful person of the most powerful country in the world is casually brushed aside.
Interestingly, the docu-series has managed to capture the change in her personality after the infamous Monica Lewinsky incident. It is a different Hillary before and after Bill Clinton's presidency. The laughing and free-spirited first lady is wary, uncertain and reserved during her campaign for the Democratic primaries and more so during her presidential campaign.  The repeated allegations and insults hurled seemed to have made her develop a shell around that increasingly gets more and more difficult to penetrate.
And ultimately it is only the shell that remains while the entire persona is gone.
Bill Clinton, on the other hand, seems to have had an 'easy' life. Handsome, charismatic and popular, it is as if everything has been laid out for him just to take. And when a man has everything, he starts to believe that he can get away with anything. He did something no man had ever attempted before in the oval office. The excitement and the thrill he must have derived from the experience must have been further compounded when he realized he had managed to get away with it…losing neither his presidency nor his wife. If one can somehow get him to be totally candid, I suppose he might say that he has no regrets at all!
It was for this man that Hillary, without a second thought, left everything – friends, family and career; to settle down in Arkansas, even while he was a 'nobody'. She continued to support him through his presidency… and his infidelity, despite being weighed down by the pretence of having forgiven him. In reality, it must have hurt like hell!   While it may be difficult for some to fathom why she did what she did; the documentary could have been kinder to her, to her legacy and to her achievements.
As for the American public, when you choose someone because of their personality, you may not be able to simply vote them out!!!
CLICK HERE TO RECEIVE FUTURE BLOGS