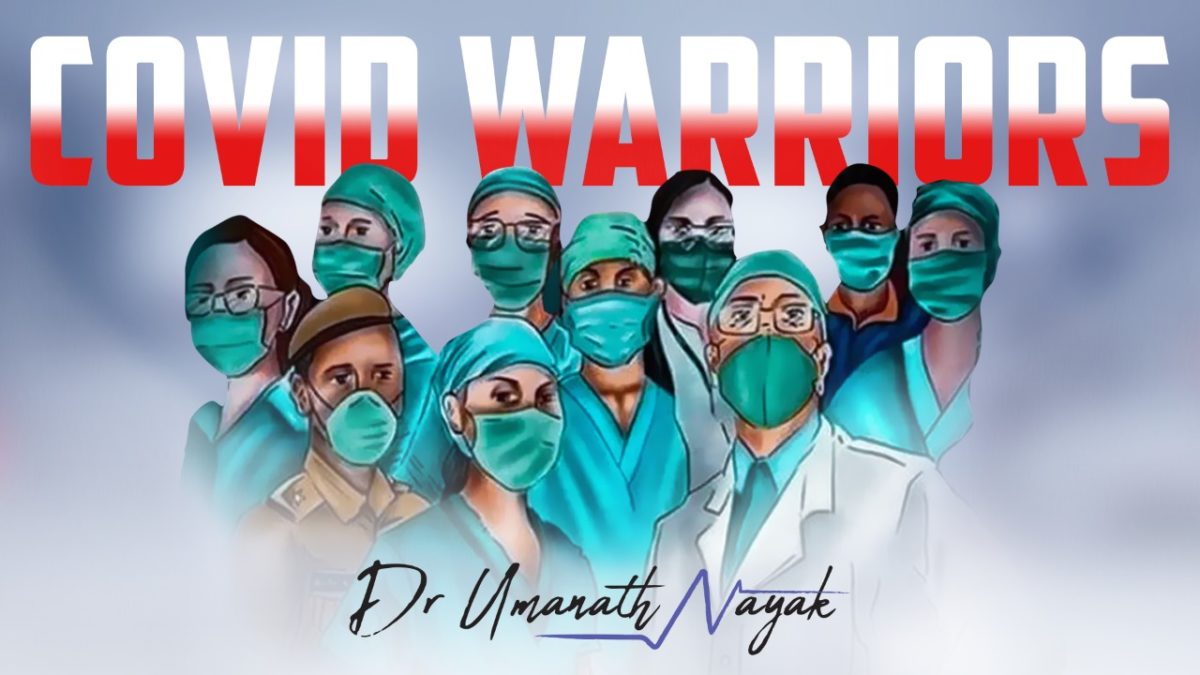 As we see increasing numbers of health-care professionals in the country testing positive for the Coronavirus, the sentiment of some of those on the frontline – the so-called 'COVID warriors' – is more a feeling of lambs being led to the slaughter; not much unlike the foot-soldiers of the past during a war.
Regular and close contact with sick patients as well as carriers -someone who is not sick due to COVID but can still be a source of infection to others – puts a health-care worker at a much greater risk of contracting the virus than the general population.  Carriers fall into 2 categories; 1) Asymptomatic carriers are those infected but never develop symptoms or symptoms so mild that it is hardly noticeable and 2) Pre-symptomatic carriers are those infected and symptomatic, a term used during that brief period before they develop symptoms. Such carriers pose a greater risk to medical professionals than confirmed cases as due diligence and protection are often practised for positive tested cases alone.
Due to the inherent nature of their work and the responsibilities they shoulder, doctors and nurses are at higher risk than technicians, lab workers, house-keeping staff and other health-care workers. Certain categories of doctors; surgeons, anaesthetists, those in Infectious disease, critical care units and pulmonologists remain at risk of exposure more than those in other specialities due to generation of aerosols carrying a heavy load of the virus during surgeries, intubations, while on ventilators and during procedures such as bronchoscopy. Head & Neck surgeons come under the highest-risk categories among all professionals since their work mostly revolves in and around the mouth, throat and the airway… as my recent experience bears testimony to.
With the lockdown being partially lifted; patient numbers which had trickled down in the past few months had started increasing once again, as did the number of positive cases. At work, we were following guidelines and taking whatever precautions we could under the circumstances, but the underlying fear of missing a virus carrier and being exposed without our knowledge was forever at the back of our minds. The practice of medicine had become a bane than a boon. For the first time in our careers, we were happier when there were lesser patients to see. As cases in the country and around us started spiking many of us could feel the noose tightening. We had reports of doctors in neighbouring hospitals testing positive and an oncologist we all knew well succumbed to the virus.  At home too, a neighbouring locality was marked as a containment zone when several cases reported positive.     I knew it would just be a matter of time…
A patient I was called upon to see and assess for a cut-throat injury at another branch of our hospital tested positive a day after I had examined her. I was wearing the mandatory N95 mask and had gloves on at all times, but hadn't donned the full PPE suit since it wasn't a confirmed case at the time I saw her.  Late next evening when her results came in I received a flurry of calls from the I.D. team, hospital management and the administrative staff trying to assess how well I had been protected when I examined her, the amount of time I had spent with her and how physically close I had been. The conclusion was that I wasn't protected well enough, ran a risk of contracting the virus and had to be quarantined at home for 2 weeks. I had to notify immediately if I developed any COVID related symptoms.
I discussed the implications with my wife but since it was quite late we did not come to any conclusion and decided to take a call the next morning regarding the best way to handle the situation. But that night, while she was asleep, I quietly packed some essential stuff and without much fuss shifted into an adjoining bedroom in the house. Practicality and common sense dictated that I follow the recommended guidelines and do my best to avoid passing on the virus to her. I texted a message explaining what I was doing and why; which she would read first thing in the morning when she woke up. I locked the bedroom door for equal measure, worried that if she woke up in the middle of the night and did not find me next to her, she might come into the bedroom looking for me.
I hardly slept that night, worrying both about her reaction to my unilateral action as well as the implications if I did contract the virus.
To be continued…
                        CLICK HERE TO RECEIVE FUTURE BLOGS