Land of the Blue Mountains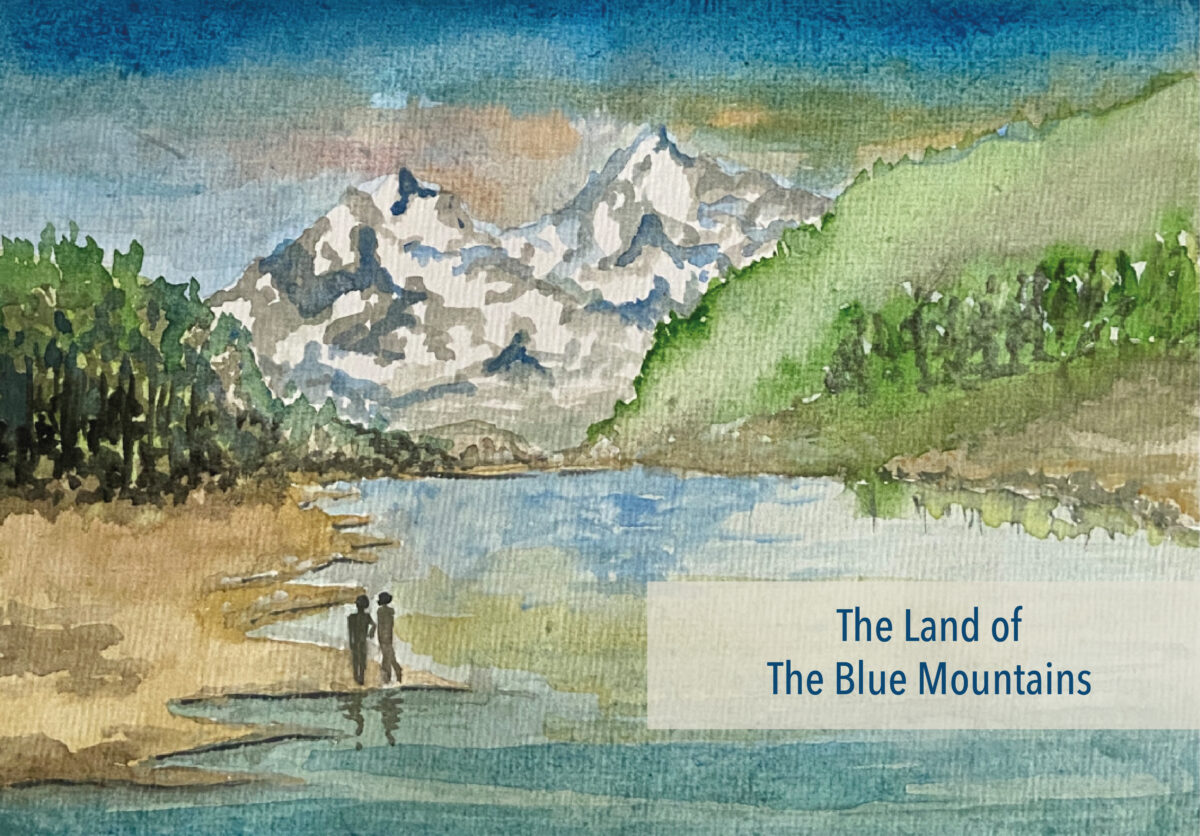 Spring 2022, Mizoram
'I suppose I need to take that chance and cross over.'
Standing at the edge of the river he kicked pebbles into the water.  The mountain ranges of Myanmar loomed in the far distance. Blue and grey in the evening sky they looked alluring and menacing at the same time.
Thanga, his driver was mortified.
'Sir, that is not possible. It's a different country across the river.'
He shrugged nonchalantly.
'I just need to get hold of someone in the village with a boat. You can leave me at the village and return to Aizawl. Tomorrow morning I will make the crossing.'
'No sir, please don't do that. A newly-wed couple from Kolkata on their honeymoon attempted the same thing last year. They were arrested by the border police and spent two nights in lock-up before we were able to contact their families and get them released.  And this was before the military took over. Today if they catch you they may even shoot you suspecting to be Rohingya.'
'Why would they do that? I am an Indian tourist, not a refugee on the run. '
'A lot of drug smuggling happens across this river. Rohingyas use boats to cross over into Mizoram and the military police do not hesitate to shoot using the excuse of smuggling. Ethnic cleansing, you know.'
'Rohingyas…eh! Interesting.' He thought over for a minute.
'But I need to scale those peaks. Or else my trip here will amount to nothing.'
'We have nice peaks here in my state for you to climb. I will take you to Phawngpui. The locals call it the Blue Mountain. It has a better view.'
'I scale only the tallest ones. Blue Mountain doesn't fit the bill.'
Thanga shook his head. All along he had thought the man odd, but he was now convinced that he was also crazy.
'Ok sir, we will return to Aizawl tomorrow and get you a visa. You can cross over on a canoe from the border post in Zokhawthar. For now, let us please return to Sangau before it gets dark. These mountain roads are treacherous during the day, but at nights they are positively suicidal.'
He smiled, despite his disappointment. 'The boat ride is sure to have provided some fresh excitement.'
Slowly they began the trek back to the car.
He couldn't be faulted for throwing caution to the winds. Always ready for new experiences; after a month and half in the capital Aizawl, restlessness had set in. Dr Sridhar had warned him against this inactivity; and cobwebs were already mushrooming inside his brain. It scared him  that if he did not shake himself out of this lethargy he might not be able to move on.  Yes, the state of Mizoram did provide some fresh insights and the first few weeks were exciting. Still in India, he felt he was thousands of miles away. Everything was different; the people, their features, culture, food habits, lifestyle, even their attitudes. He sympathized with the locals; as much out of place he felt, a Mizo would feel the same in any Indian city. While largely being ignored by the locals – not necessarily in a rude way; a Mizo with mongoloid features in any city would have to bear with a stare or a disgruntled comment sometimes.
He had no complaints against the locals; they were too preoccupied with their affairs and showed zero interest in him. Which suited him fine initially, but of late he had begun to feel lonely.  The lady who owned the home-stay where he put up rewarded him with a smile only when he went to pay her the weekly dues. He suspected she was feeding him dog meat and passing it off as chicken. He avoided eating meat altogether. It wasn't entirely her fault – in the first week of his stay he had burnt her geyser. She had warned him about the automatic switch-off button being faulty, and forgot to put it off after his bath. His memory had not been too great recently; he had started to forget many things.  That night he had suffered muscle pains, a sequel to his recent attack of Shingles and wanted a hot shower, but then forgot to put the switch off and went to sleep.
It was purely by chance that he met Thanga, a local tour operator. When he told him that he wanted to utilize his company's services for a full month to travel the state, Thanga offered to become his personal guide cum driver. They soon became thick friends, despite Thanga's lurking suspicion that this gentleman would get him into trouble.  Together they chose to explore the less travelled routes.
The unexpected discovery of a postcard at his home on his return from Munnar had led to the series of events resulting in him standing expectantly on the Indo-Myanmar border.  The postcard dated 3rd September 1985 had the picture of a hilly town and on the back was printed Champhai, Mizoram.*
_________________________________________________________________________________________________________________________
*An excerpt from A Final Waltz. CLICK HERE to read the prologue
To read previous episode CLICK HERE
Follow @umanathnayak04 on Twitter
 Artwork courtesy yellow_kettle_illustrations
 Next: Maiden of the Mist